pH-Balance bicarbonate 90 Tablets | Alkalife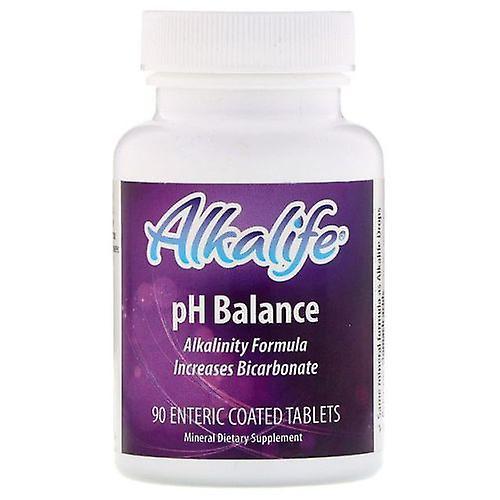 ---
Recommend this product to a friend or loved one
You will receive 400 Reward Points when your friend spends £40 or more on their order.
Your friend will get £4 off their first order.
LOGIN TO REFER YOUR FRIEND
Product Description

Instructions

Bulk Ordering
FREE UK SHIPPING ON ALL ORDERS OVER £30!

pH-Balance®, in tablet form, is a combination of sodium bicarbonate and potassium bicarbonate in a patented ratio, with a "time release" coating. The coating ensures that the pill does not dissolve in the stomach and therefore will not be neutralized by the stomach acid. The pill dissolves only slowly in the intestines, where the bicarbonate will go into the blood stream through the walls of the intestine.

For people who have difficulty drinking enough alkaline water, the pH-Balance tablets are a perfect supplement to provide the body with much-needed bicarbonate buffers.

Content: 1 jar pH-Balance contains 90 tablets and is for 1 month of use.






✓ We're Here To Help!  0345 60 61 301 Mon-Fri (10am-4pm)
✓ FREE UK SHIPPING ON ALL ORDERS OVER £30!
✓ 5* Reviews Our Customers Love Us!
✓ Same Day shipping on orders placed before 1pm

Instructions for use: Adults: 3 tablets daily after meal. Children: 1 tablet daily after meal. Do not break or chew the tablets, but swallow whole

pH-Balance® is protected by U.S. patent 5,914,130.
Discount on quantity
3-5 bottles is 5.50%
6 + bottles is 11.00%