Vitamin C and the common cold - (giveaway)
21st October 2015
Cold and viruses are rife at this time of year. Arm yourself with the simplest of supplements, good old fashioned Vitamin C but with a modern twist to help you shift the unwanted grogginess associated with an attack on our immune systems.
Read the full post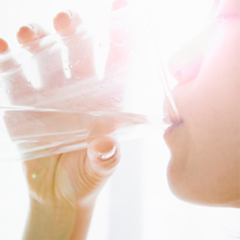 ALKALINE WATER AND THE PROCESS OF AGING
16th October 2015
Aging, as described by Alkalife founder Sang Whang in his book Reverse Aging, is the accumulation of acidic wastes within our body. Our body must maintain slightly alkaline pH levels to survive. Our blood pH value is 7.4 at the artery and the cellular fluid pH value is 7.2 to 7.3. In spite of the fact that our cells produce acidic wastes constantly, the body fluids maintain this alkaline pH. Our body is an amazing surviving machine.
Read the full post