Enzymedica, Candidase™ Extra Strength, 42 Capsules
---
Recommend this product to a friend or loved one
You will receive 400 Reward Points when your friend spends £30 or more on their order.
Your friend will get £4 off their first order.
LOGIN TO REFER YOUR FRIEND
by Enzymedica®
Code: CANEX
Product Description

Instructions for use:

Ingredients

Additional Information

Reviews

Candida overgrowth is a common cause of digestive disturbance. Candida is a type of yeast, which is naturally and normally occurring in the intestinal tract. Healthy candida levels are vital for proper nutrient absorption and to protect the intestinal tract from other infections. Since the gut has its own immune and neurological systems, keeping the natural ecology in balance is key.

Candidase Extra Strength blends natural ingredients that support vaginal and intestinal health and help maintain a healthy gut flora.

Candidase contains two enzymes for supporting the bodys natural ability to maintain healthy levels of candida.* Cellulase breaks down the cell wall of candida while protease digests the interior proteins of candida. This combination provides a gentle, cleansing effect without harsh discomfort common to cleansing and encourages a healthy balance of intestinal bacteria.
✓ We're Here To Help!  0345 60 61 301 Mon-Fri (10am-4pm)
✓ FREE UK SHIPPING ON ALL ORDERS OVER £30!
✓ 5* Reviews Our Customers Love Us!
Recommended Use: 1 capsule 15 minutes before each meal, three times daily for 14 days.

 Consult a physician prior to use if pregnant or nursing.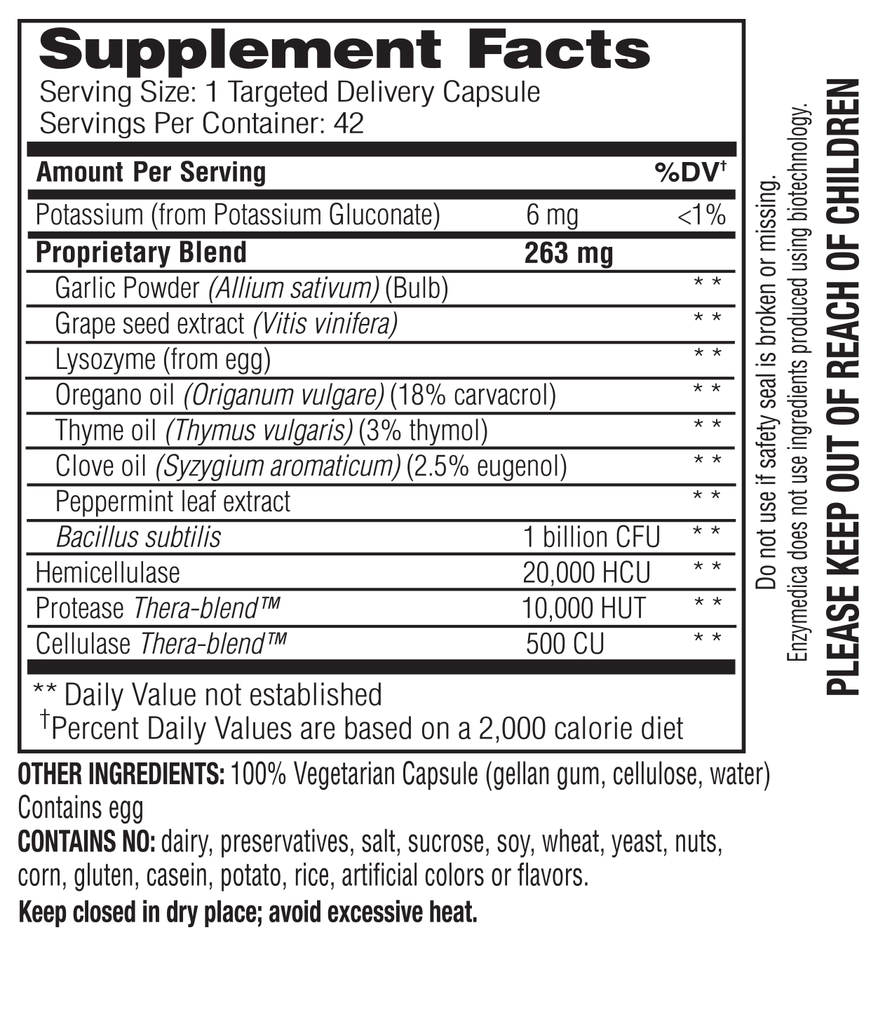 NO FILLERS ADDED
42 Vegetarian Capsules