eatCLEAN™ Vegan Whole Food Bar | Chocolate Chip | Trace Minerals
---
Recommend this product to a friend or loved one
You will receive 400 Reward Points when your friend spends £40 or more on their order.
Your friend will get £4 off their first order.
LOGIN TO REFER YOUR FRIEND
by Trace Minerals
Code: TMRECB01
Eating clean while on the run is difficult and inconvenient, which is why many of us end up eating junk when clean food isn't available. Not anymore. EATCLEAN™ is a healthy and nutritious vegan food bar that you can conveniently stash in your purse or pocket for those times of the day when you need a boost of energy or a quick meal, but you still want to eat clean. 
NO Preservatives
Cold-Processed
85% RAW Ingredients
10g Organic Protein
NO Refined Sugars, Additives, Trans Fats or Junk
ConcenTrace® Ionic Trace Minerals
Great Taste
Eat Clean On the Go!
Energy
Healthy Meal Replacement
This listing is for one bar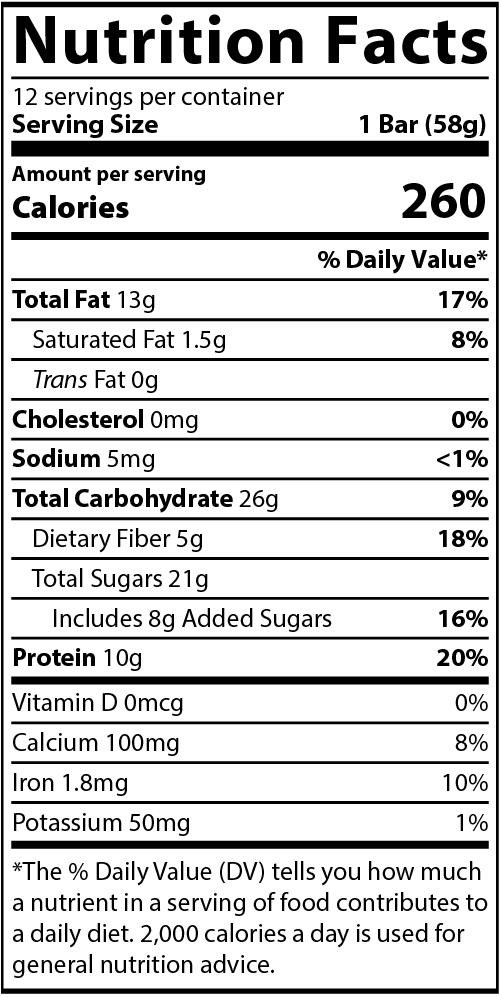 INGREDIENTS
Organic Almond Butter, Organic Dates, OrganicTapioca Syrup, Organic Brown Rice Protein, Organic Bio Sprouts™−Flax, OrganicRaisins, Organic Bio Sprouts™ −Quinoa, Organic Sesame Seeds. Chocolate Chips:Organic Dark Chocolate (Organic Cane Sugar, Organic Cocoa Butter, OrganicChocolate Liquor, Organic Soy Lecithin), ConcenTrace® Trace Mineral Complex.