Immune Charge+ Throat Spray | 27ml | Quicksilver Scientific
---
Recommend this product to a friend or loved one
You will receive 400 Reward Points when your friend spends £40 or more on their order.
Your friend will get £4 off their first order.
LOGIN TO REFER YOUR FRIEND
by QuickSilver Scientific
Code: QSIMMUNETS
I am thoroughly impressed with Immune Charge+™ Zinc Throat Spray. My profession dictates that I work in-person with clients. During this time of year of seasonal bugs running rampant, I help ensure my health by using this zinc-based throat spray. I am pleasantly surprised with the great taste of the spray, and know I'm helping stay protected from hidden pathogens that may be lurking about! Great formulation: highly recommend.

Great spray to keep in your purse or car for an immunity defence when traveling or coming in contact with others! It is easy to spray & the minty taste is wonderful! Also, is a great to have on hand when starting to not feel well!
Overview

Product Description

Usage Guide

The Liposomal Difference
A highly bioavailable zinc-based spray by Quicksilver Scientific designed to provide  support in the throat. Zinc combined with quercetin, luteolin, and propolis helps increase zinc levels in the throat and upper respiratory tract. Perfect for travel, seasonal exposures, and year-round fortification of defences. 
✓ We're Here To Help!  0345 60 61 301 Mon-Fri (10am-4pm)
✓ FREE UK SHIPPING ON ALL ORDERS OVER £30!
✓ 5* Reviews Our Customers Love Us!
✓ Same Day shipping on orders placed before 1pm
Fast-Acting Seasonal Reinforcement
Extra Resilience with our Throat Coat – Rapidly supports key immune activities in the throat and upper respiratory tract to help fortify the body in the face of external threats.
The Latest Bioavailability Technology – Zinc is essential to immune health but can be difficult to absorb. Our complex binds zinc to quercetin and luteolin creating an "ionophore" – a cutting-edge way to help get zinc into cells.
Flavonoid Fusion – Quercetin, luteolin, and propolis encourage healthy immune function. Quercetin aids the immune response and promotes barrier function, luteolin supports healthy airways, and propolis helps balance the microbial environment.
Spray 3 pumps towards the back of your throat. Repeat to desired dosage or as directed by a healthcare professional. If pregnant, consult a physician before use.
This product is not intended to diagnose, treat, cure or prevent any disease.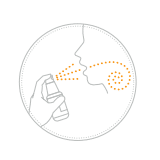 SUPERIOR ABSORPTION
Liposomes protect nutrients to help prevent breakdown by stomach acid and facilitate intracellular delivery.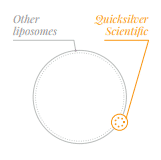 SMALLER, BETTER LIPOSOMES
Many liposomal products have large particles that absorb poorly. Our particles fall in an industry-leading 50-100nm range.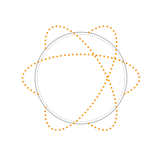 IMMEDIATE EFFECTS
QS liposomes are so small they begin absorbing as soon as they hit the mouth.