Intestinal Metal Detox - IMD Intestinal Cleanse 6g by Quicksilver Scientific
by QuickSilver Scientific®
Code: QSIMD
Love Proactive Healthcare. I think they sell some of the best supplements on the market. Some of these products cannot be bought anywhere else in the UK and you certainly won't find Quicksilver Scientific products at a better price. There delivery is always fast and problem-free and the one time they sent me the wrong product, their customer care team were easy to get hold of and sorted the issue straight away. They cannot be faulted.

I encountered some minor problems before ordering and staff kindly helped me to place order for my favourite items.

Very reliable,trustworthy company. Only one little detail- delivery could off been quicker

I purchased Gaba and Lymphomyosot and was impressed at the speed of delivery, the packaging and the price. Packaging is an issue if mine - when goods come in inappropriate boxes. Your system is perfect. Good show.

Excellent customer service

Have been buying my Megaspore and other products from Proactive Healthcare regularly for a couple of years. Extremely efficient service, delivery always prompt and lovely people to deal with. Just wish other supplement suppliers were as good.

Excellent service

Great products and cheapest I've found on line. I particularly love the Biocidin range, these are amazing and really work. Would highly recommend these and this site. Quickly delivered and very helpful. 5 * service.

The great range of great quality products, makes Proactive Health an excellent company to do business with

Wide offer with affordable prices. Great customer service and also fast delivery. Highly recomended. Thank You.

Really good company. Good selection of products, prompt delivery.

fantastic product and service - will be ordering again

I bought biocidin liquid and biocidin LSF while fighting candida, lyme and parasites. It helped a lot. Change wasn't instantenious, but I progressed well. No reaction accoured while maximazing the dosage.

It was very easy to open an account and the order placed was promptly delivered.

Excellent well researched and well priced range of products. Quick delivery and always helpful if ever I have any questions pre purchase. Would highly recommend!

Helpful, quick replies when I was wondering which Quicksilver products to order, thank you.

Really like the science behind the products.

Supplements not available elsewhere in the UK. Prompt service. Will reorder from this Company.

Proactive Healthcare sell top of the range products which I have personally have benefited from, I have recovered totally naturally no drugs from aids. The deleveries and care of delivery are very good, eve packing them with freezer packs in height of summer. I also enjoy their updates

Superb selection of top quality supplements and always delivered promptly.
Product Description

Suggested Use

Ingredients

Additional info

Product Label


DISCOVER QUICKSILVER SCIENTIFIC METAL DETOX
Quicksilver Scientific has developed a sophisticated detoxification system based on enhancing the natural removal of metals through the intestines using a proprietary compound, IMD (Intestinal Metals Detox).  
WHAT IS IMD INTESTINAL METAL DETOX EXACTLY?
The Intestinal Metals Detox (IMD) is a proprietary product that consists of highly purified silica carrier with covalently attached metal-binding groups. The product is insoluble and functions to bind heavy metals in the gut so that they can besafely eliminated with the bowels; this prevents both absorption of the heavy metals and the generation of free-radicals catalyzed by the metals. In fact, the product can also directly neutralized free-radicals in the gut and thus may play a role in damping gastro intestinal inflammation. Both the silica base and the binding agent are GRAS (generally recognized as safe) for use in food, but since the binding agent is firmly attached to the insoluble silica, it is not absorbed and thus not bio available.
IMD Intestinal Cleanse contains no known allergens and no allergic reactions have been reported to date.
Binds mercury and other heavy metals in the intestines and escorts these harmful contaminants out of the body. Intercepts methylmercury trapped in enterohepatic circulation. Leads to lowering of blood mercury levels, allowing organ and tissue bound mercury safely to drain into the blood at a natural rate Improves the bodys natural detoxification ability by quenching free radicals and stopping metal-catalyzed free-radical reactions, which can otherwise lead to inflammation and cause down-regulation of detox transporters (Phase III transportersOATs, cMOAT, MRPs, etc)Fortifies the link between the intestines and the immune system.


Quicksilver Scientific Metal Detox IMD Intestinal Cleanse is an highly effective medicine.

 
Caution: not to be used by infants, pregnant or nursing women. 
Administration: Mix one scoop of IMD in water or juice, and drink quickly to avoid the settling of particles. 
Dosage: Regimen: For a long-term cleans take 5 days on/ 2 days off in a rotation. For acute problems, take continuously until symptoms subside. 
Discover our full range of safe Mercury Detox products. 
✓ We're Here To Help!  0345 60 61 301 Mon-Fri (10am-4pm)
✓ FREE UK SHIPPING ON ALL ORDERS OVER £30!
✓ 5* Reviews Our Customers Love Us!
Please do not order this item if shipping to Norway as customs will send it back. If you place an order to Norway it will be refunded!


HOW TO USE THE QUICKSILVER SCIENTIFIC IMD INTESTINAL METAL DETOX
1 scoop of intestinal metal detox mixed in water or juice daily on an empty stomach, take 5 days on and 2 days off in a rotation. Quicksilver Scientific IMD Intestinal Cleanse can be taken first thing in the morning or right before bed. Take away from minerals, Glutathione, and Clear Way Cofactors. For advanced use take 1 scoop, 2-3 times daily. 
For sensitive patients, start with half a scoop per day, and work up to the full dosage. Children 12 and under: 1/2 scoops, or as tolerated.
QUICKSILVER SCIENTIFIC IMD INTESTINAL METAL DETOX INGREDIENTS: 
Proprietary formula: Base of highly purified silica with covalently bonded elements. Does not contain any known allergens or fillers. Comes with a pre-measured scoop for easy use.
Length of Treatment: The general course of use is 4-6 months as a basic cleanse, up to a year for deeper cleansing. Periodic use after the main cleanse (one month two times per year) is helpful for two reasons: 1) To remove new accumulations, and 2) Deeper deposits may not be accessible during the first cleanse and can move out and become more available after the body adjusts to the first cleanse. The speed/intensity of the cleanse can be controlled by the dosage. Most people experience a need for more sleep at night, but if pronounced fatigue is experienced during the day, the dosage can be decreased until comfortable. No major side effects have been reported. 
Minor side effects include: fatigue and mild headaches. These reactions are common during any type of cleansing. During this cleanse it is important to increase water intake and make sure that you are having at least 1-2 bowel movements a day.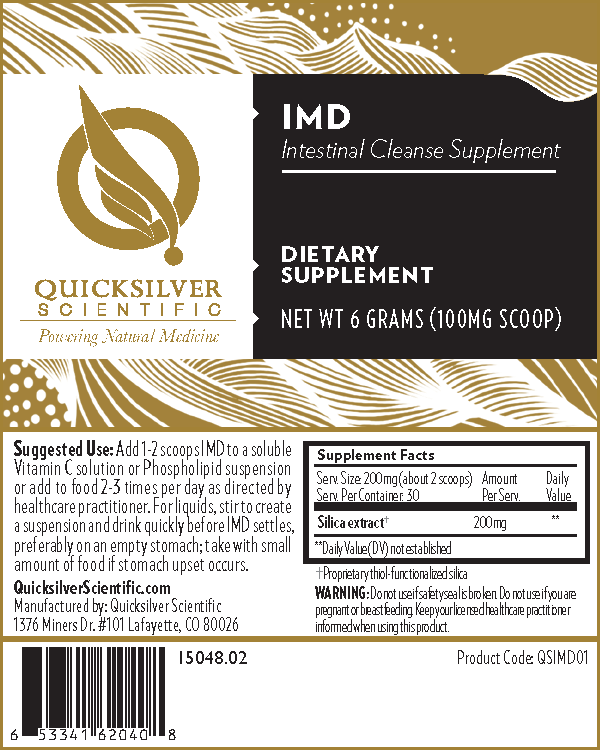 ---
Recommend this product to a friend or loved one
You will receive 400 Reward Points when your friend spends £30 or more on their order.
Your friend will get £4 off their first order.
LOGIN TO REFER YOUR FRIEND