Optimal Prenatal | 240 Capsules | SUNK IN BOTTLES - 25% Discount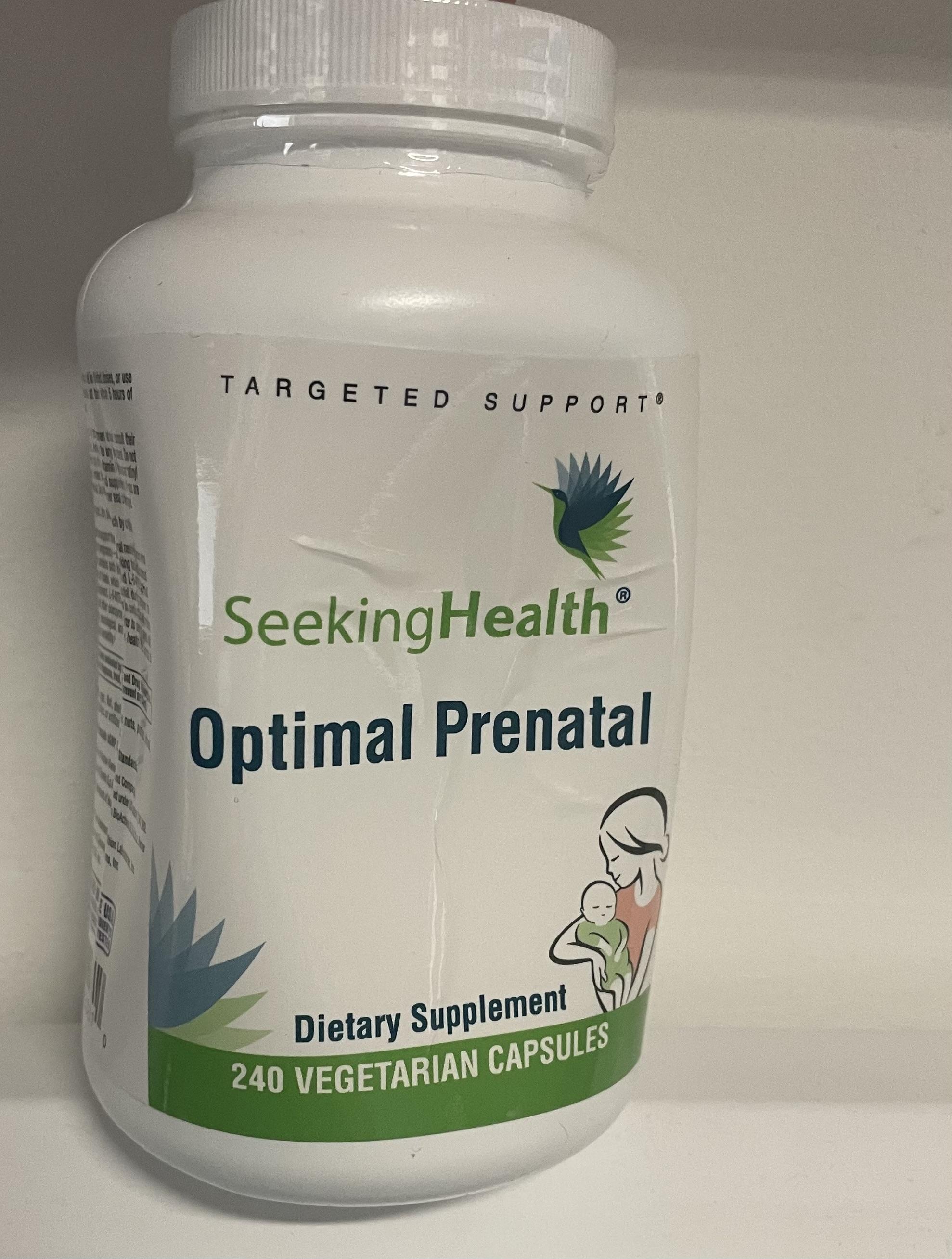 ---
Recommend this product to a friend or loved one
You will receive 400 Reward Points when your friend spends £40 or more on their order.
Your friend will get £4 off their first order.
LOGIN TO REFER YOUR FRIEND
by Seeking Health
Code: OP240CAPSS
Some of Our best selling Optimal Prenatal Bottles have arrived 'sunk in' and so we are selling them at a discount 
Seeking Health have tested this product and found that this bottle defect in no way effects the supplements
Once opened the bottle returns to its original shape 
This listing is for the exact same LOT number as the full price bottles 
You can read full product information here - Optimal Prenatal  
✓ We're Here To Help!  0345 60 61 301 Mon-Fri (10am-4pm)
✓ FREE UK SHIPPING ON ALL ORDERS OVER £30!
✓ 5* Reviews Our Customers Love Us!
✓ Same Day shipping on orders placed before 1pm
Optimal Prenatal Capsules by Seeking Health provide a comprehensive prenatal formula with a unique blend of amino acids, chelated minerals, and vitamins designed to meet the high nutritional needs of women who are pregnant or preparing for pregnancy. 
While this nutrient blend is specifically formulated to support healthy foetal development and prenatal nutrition, Optimal Prenatal Capsules may also be taken whenever the supplemental need for a potent and pure multivitamin exists. Pregnant or lactating women should consult their healthcare practitioner prior to use.


Suggested Use
Take 8 capsules daily, with a meal, in divided doses, or as directed by your healthcare professional. Do not take within 5 hours of bedtime.
Warnings
Children and pregnant or lactating women should consult their healthcare practitioner prior to use. Do not use if tamper seal is damaged. Avoid if allergic to any ingredient. Do not exceed 5,000 IU intake per day of preformed vitamin A. Evaluate total vitamin K intake from food and supplements if you are taking blood-thinning medications. Consult a healthcare professional prior to use if you are taking any medications or if you are undergoing treatment for any medical condition. When taking high doses of nutrients such as B12 and folate, monitor blood levels and use under the supervision of a qualified physician.