Plant Enzyme Digestive Formula | Designs For Health | 90 Capsules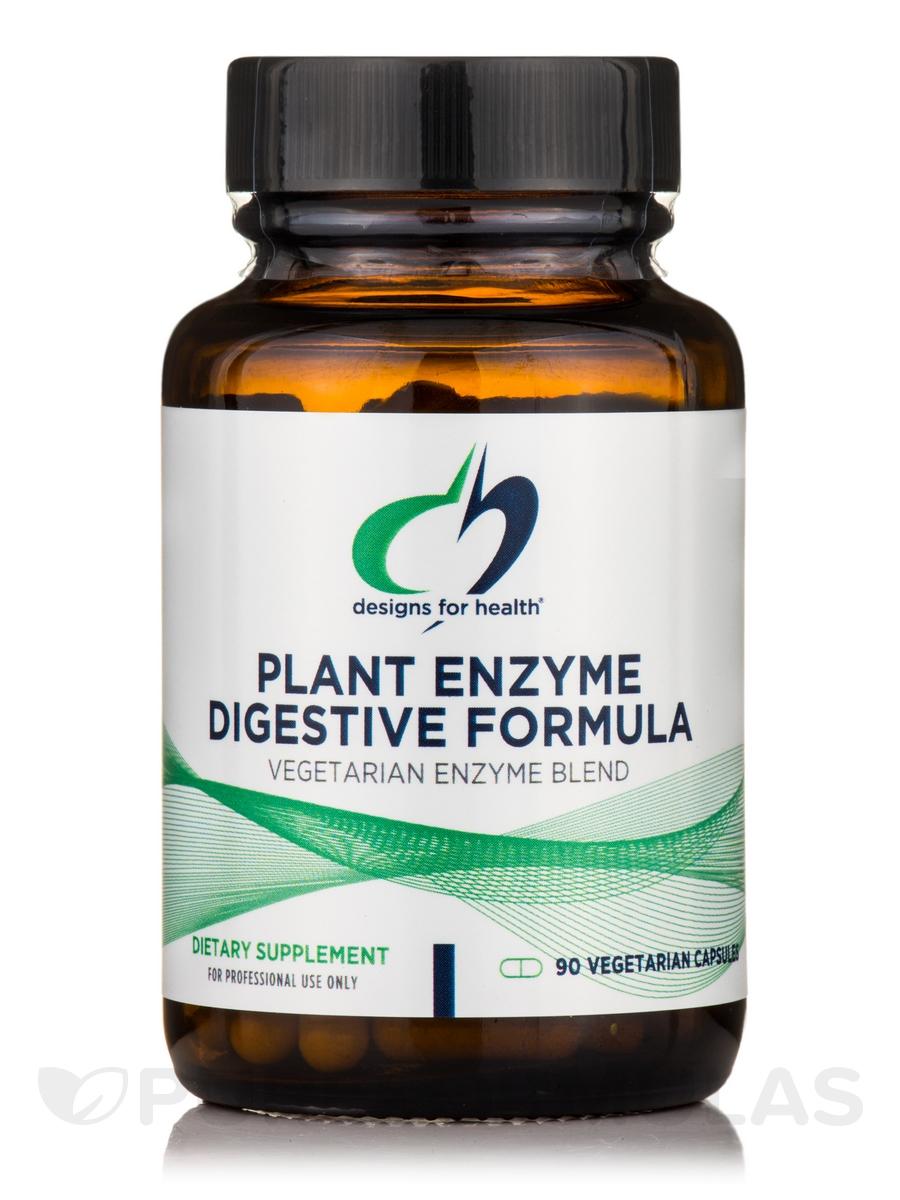 ---
Recommend this product to a friend or loved one
You will receive 400 Reward Points when your friend spends £40 or more on their order.
Your friend will get £4 off their first order.
LOGIN TO REFER YOUR FRIEND
by Designs for Health
Code: PEF090
Overview

Product Description

Usage Guide
Plant Enzyme Digestive Formula from Designs For Health includes support for digesting all three macronutrients: carbohydrates, proteins, and fats.
✓ We're Here To Help!  0345 60 61 301 Mon-Fri (10am-4pm)
✓ FREE UK SHIPPING ON ALL ORDERS OVER £30!
✓ 5* Reviews Our Customers Love Us!
✓ Same Day shipping on orders placed before 1pm
• Carbohydrate-digesting enzymes: amylase, glucoamylase, cellulase, hemicellulase, diastase, beta-glucanase, and invertase. These are helpful for the breakdown of simple sugars as well as complex carbohydrates, starches, and fibre. This product also contains lactase, for the digestion of lactose – the 'milk sugar.'*

• Protein-digesting enzymes: protease, acid protease, alpha-galactosidase, protease SP

• Fat-digesting enzyme: lipase

Plant Enzyme Digestive Formula contains no animal products. It is presented in a vegetable capsule and is suitable for vegetarians. It may be especially helpful for the improved digestion of plant foods like grains and beans, as well as dairy products, which commonly induce digestive upset. Strengthened digestion means we will harness more of the essential, life-building nutrients in the quality foods we choose.

Recommended Use: As a dietary supplement, take one capsule per day with a meal, or as directed by your health care practitioner.