Dr Shade's BitterX 50ml - QuickSilver Scientific
by QuickSilver Scientific®
Code: BITTERX
Love Proactive Healthcare. I think they sell some of the best supplements on the market. Some of these products cannot be bought anywhere else in the UK and you certainly won't find Quicksilver Scientific products at a better price. There delivery is always fast and problem-free and the one time they sent me the wrong product, their customer care team were easy to get hold of and sorted the issue straight away. They cannot be faulted.

I encountered some minor problems before ordering and staff kindly helped me to place order for my favourite items.

Very reliable,trustworthy company. Only one little detail- delivery could off been quicker

I purchased Gaba and Lymphomyosot and was impressed at the speed of delivery, the packaging and the price. Packaging is an issue if mine - when goods come in inappropriate boxes. Your system is perfect. Good show.

Excellent customer service

Have been buying my Megaspore and other products from Proactive Healthcare regularly for a couple of years. Extremely efficient service, delivery always prompt and lovely people to deal with. Just wish other supplement suppliers were as good.

Excellent service

Great products and cheapest I've found on line. I particularly love the Biocidin range, these are amazing and really work. Would highly recommend these and this site. Quickly delivered and very helpful. 5 * service.

The great range of great quality products, makes Proactive Health an excellent company to do business with

Wide offer with affordable prices. Great customer service and also fast delivery. Highly recomended. Thank You.

Really good company. Good selection of products, prompt delivery.

fantastic product and service - will be ordering again

I bought biocidin liquid and biocidin LSF while fighting candida, lyme and parasites. It helped a lot. Change wasn't instantenious, but I progressed well. No reaction accoured while maximazing the dosage.

It was very easy to open an account and the order placed was promptly delivered.

Excellent well researched and well priced range of products. Quick delivery and always helpful if ever I have any questions pre purchase. Would highly recommend!

Helpful, quick replies when I was wondering which Quicksilver products to order, thank you.

Really like the science behind the products.

Supplements not available elsewhere in the UK. Prompt service. Will reorder from this Company.

Proactive Healthcare sell top of the range products which I have personally have benefited from, I have recovered totally naturally no drugs from aids. The deleveries and care of delivery are very good, eve packing them with freezer packs in height of summer. I also enjoy their updates

Superb selection of top quality supplements and always delivered promptly.
Product Description

Supplement Facts

Reviews

Benefits


BitterX comes as a sequel to the popular Quicksilver Scientific product, Dr. Shade's Bitters No. 9. 


While Dr. Shade's Bitters No. 9 is an excellent support for digestive function and overall health, a slightly more bitter blend of synergistic herbs to support detoxification was a necessary addition to the Quicksilver product line. BitterX is the next level bitter, with a quartet of strong digestive, liver, gallbladder, and kidney supportive botanicals, slightly tempered for flavour with a touch of sweet orange essential oil.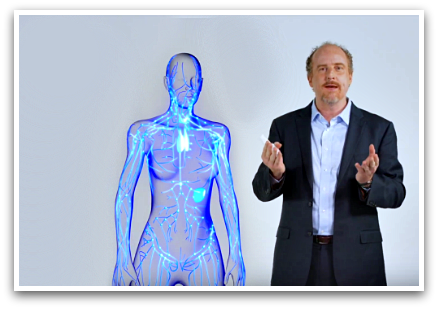 The four-fold army in BitterX is comprised of dandelion, gentian root, solidago (goldenrod), and myrrh, delivered in the advanced liposomal format that Quicksilver Scientific is well known for. This blend of bitters has a stronger effect of activating the transporters necessary to move bile, and toxins, from the liver and out through the gallbladder.* Dandelion steps out in front, carrying with it a shield of hepatoprotective, renal, and bile flow stimulating benefits.* Gentian, well known as the most bitter herb, also is an important player on this detoxification team. In addition to promoting healthy bile flow, gentian has been observed to increase levels of glutathione and other antioxidant-supporting enzymes.* Solidago, a classic herb used to support the urinary system, promotes diuresis and with this the elimination of toxins, simultaneously increasing glutathione S-transferase activity, a critical enzyme in phase II detoxification.* Finally, the oleo gum resin of myrrh brings up the end, with bile flow supporting and microbial balancing qualities.*

For those who need a bigger bitter, BitterX is the turnkey to supporting the body in the critical processes necessary for effective detoxification.
✓ We're Here To Help!  0345 60 61 301 Mon-Fri (10am-4pm)
✓ FREE UK SHIPPING ON ALL ORDERS OVER £30!
✓ 5* Reviews Our Customers Love Us!
Supplement Facts
Serving Size: 1.0mL (2 pumps) 
Servings per container: 50
Phosphatidylcholine 35mg per serving
(from purified sunflower seed lecithin)
Proprietary Blend 410 mg per serving
Extracts of Dandelion (root), Gentian (root), Solidago (aerial parts), and Myrrh (Oleo-gum-resin),  
Essential oil of sweet orange
**Daily Value not established
Other Ingredients: Glycerin, Water, Ethanol, Vitamin E (as Tocofersolan and as natural mixed tocopherols), Acacia Gum.
Resolved Attack
I typically dislike bitter things, but BitterX is balanced orange oil and fairly tolerable.  In fact, the more I use it the more I have grown to like it! Thank you Dr. Shade & BitterX!!! Kristie 01/09/2018
Benefits
May support the detoxification process through healthy bile flow.

Botanicals that can support the liver, gallbladder, kidneys and urinary tract.

Can support a balanced inflammatory response.

Can provide enhanced absorption and rapid effect through liposomal form.
---
Recommend this product to a friend or loved one
You will receive 400 Reward Points when your friend spends £30 or more on their order.
Your friend will get £4 off their first order.
LOGIN TO REFER YOUR FRIEND