Quicksilver Scientific holiday hangover recovery bundle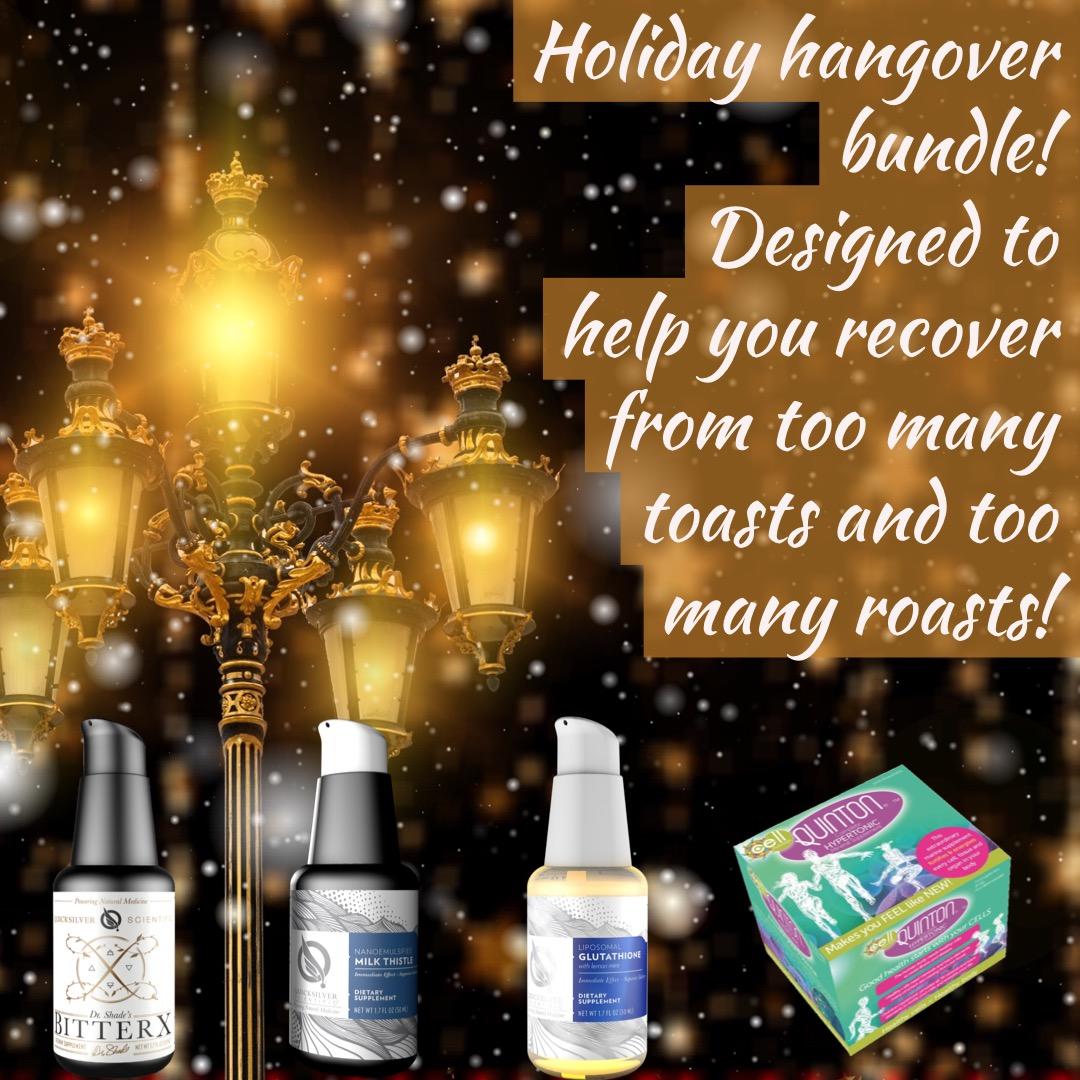 ---
Recommend this product to a friend or loved one
You will receive 400 Reward Points when your friend spends £40 or more on their order.
Your friend will get £4 off their first order.
LOGIN TO REFER YOUR FRIEND
by QuickSilver Scientific
Code: QSHHBUND
Designed to help you recover from too many toasts, too many roasts so you can coast through to the New Year! Cheers!
This Bundle includes one: Glutathione, Milk Thistle, BitterX, and Quinton Hypertonic 
Glutathione: The body's master antioxidant used by the liver to detoxify and rid toxins
Milk Thistle: Known to protect the liver against chemicals, environmental toxins, alcohol, pathogens and even tissue damage
BitterX™: Our proprietary blend of four bitter herbs supporting digestion and detoxification through healthy bile flow
Quinton Hypertonic : A powerful mineral and hydration supplement, known to restore electrolytes, enhance energy and brain function.
✓ We're Here To Help!  0345 60 61 301 Mon-Fri (10am-4pm)
✓ FREE UK SHIPPING ON ALL ORDERS OVER £30!
✓ 5* Reviews Our Customers Love Us!
✓ Same Day shipping on orders placed before 1pm