Quicksilver Scientific Seasonal Wellness Bundle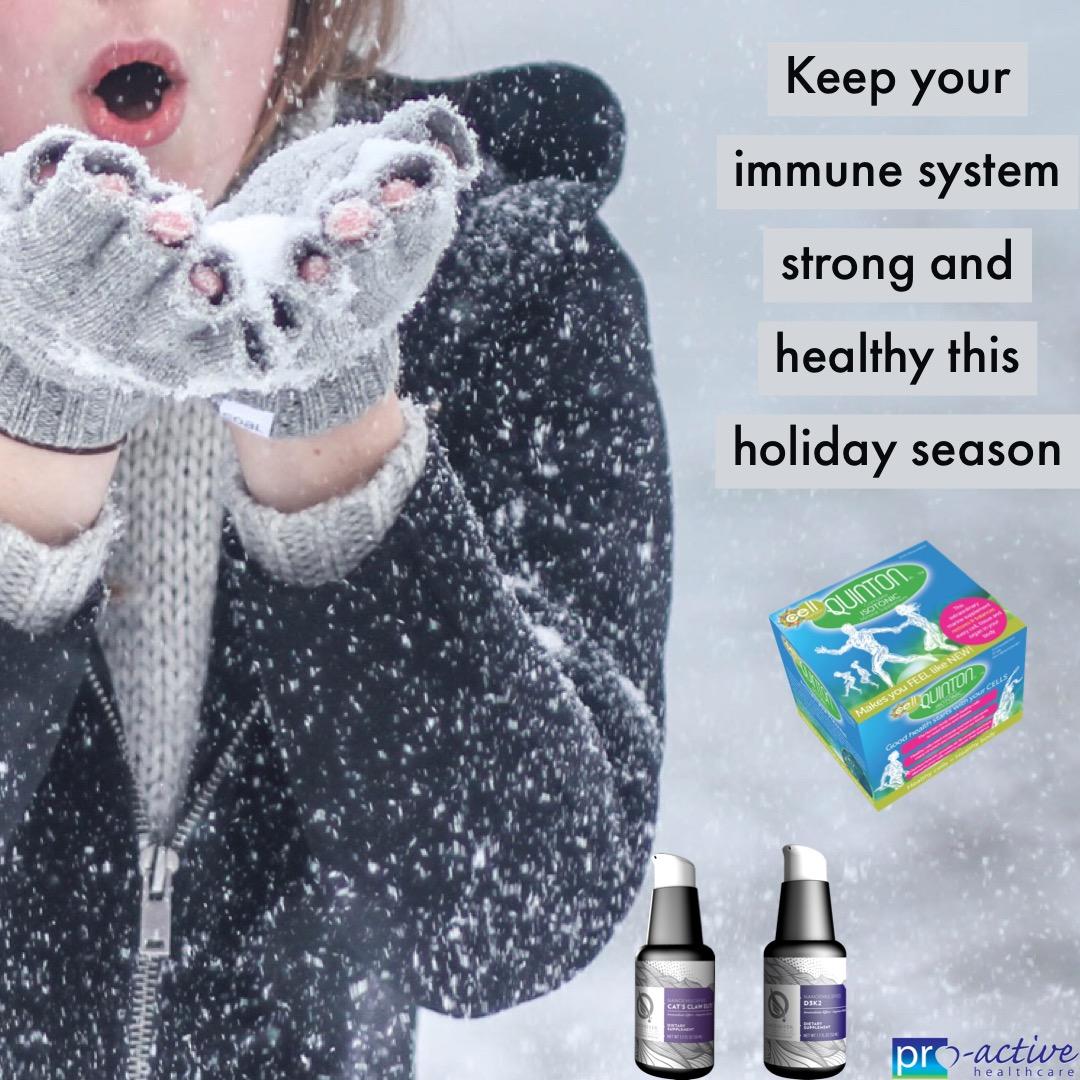 ---
Recommend this product to a friend or loved one
You will receive 400 Reward Points when your friend spends £40 or more on their order.
Your friend will get £4 off their first order.
LOGIN TO REFER YOUR FRIEND
by QuickSilver Scientific
Code: QSSEASON
Designed to keep your immune system strong and body healthy during the stress of the holiday season
Cat's Claw Elite: a traditional medical herb known to boost immune function, reduce inflammation and support joint health.
D3K2: shorter winter days often mean lower Vitamin D3 levels. Optimize your D3 levels to support mood, bone health, and immune system function. The addition of Vitamin K2 enhances Vitamin D3's effects. 
Quinton Isotonic: a key mineral supplement supporting electrolyte balance, energy and hydration
Protocol: Cat's Claw Elite - 2 pumps 2 x day, Vit D3/K2 – 2 pumps daily for general levels, 2 pumps 2 x day if Vitamin D3 levels are low. QuintEssential™ 0.9 – 1 ampule 2 – 3 x day.
✓ We're Here To Help!  0345 60 61 301 Mon-Fri (10am-4pm)
✓ FREE UK SHIPPING ON ALL ORDERS OVER £30!
✓ 5* Reviews Our Customers Love Us!
✓ Same Day shipping on orders placed before 1pm