Revive Active Mastermind
by Revive Active
Code: REVIVEMIND
I encountered some minor problems before ordering and staff kindly helped me to place order for my favourite items.

Very reliable,trustworthy company. Only one little detail- delivery could off been quicker

I purchased Gaba and Lymphomyosot and was impressed at the speed of delivery, the packaging and the price. Packaging is an issue if mine - when goods come in inappropriate boxes. Your system is perfect. Good show.

Excellent customer service

Have been buying my Megaspore and other products from Proactive Healthcare regularly for a couple of years. Extremely efficient service, delivery always prompt and lovely people to deal with. Just wish other supplement suppliers were as good.

Excellent service

Great products and cheapest I've found on line. I particularly love the Biocidin range, these are amazing and really work. Would highly recommend these and this site. Quickly delivered and very helpful. 5 * service.

The great range of great quality products, makes Proactive Health an excellent company to do business with

Wide offer with affordable prices. Great customer service and also fast delivery. Highly recomended. Thank You.

Really good company. Good selection of products, prompt delivery.

fantastic product and service - will be ordering again

I bought biocidin liquid and biocidin LSF while fighting candida, lyme and parasites. It helped a lot. Change wasn't instantenious, but I progressed well. No reaction accoured while maximazing the dosage.

It was very easy to open an account and the order placed was promptly delivered.

Excellent well researched and well priced range of products. Quick delivery and always helpful if ever I have any questions pre purchase. Would highly recommend!

Helpful, quick replies when I was wondering which Quicksilver products to order, thank you.

Really like the science behind the products.

Supplements not available elsewhere in the UK. Prompt service. Will reorder from this Company.

Proactive Healthcare sell top of the range products which I have personally have benefited from, I have recovered totally naturally no drugs from aids. The deleveries and care of delivery are very good, eve packing them with freezer packs in height of summer. I also enjoy their updates

Superb selection of top quality supplements and always delivered promptly.
Product Description

Ingredients

Nutritional Information

Suggested Use

Reviews
Supplement Supporting Cognitive Function
The most comprehensive approach to delivering key nutrients which contribute to brain and cognitive function, mental performance and nervous system function.
A super supplement with refreshing orange flavour and natural sweetener steviol glycosides
Mastermind from Revive Active contributes to normal cognitive function and psychological function; formulated in collaboration with the University of Northumbria – the Brain Performance Nutrition Centre.
Cognitive Function is an intellectual process by which one becomes aware of or comprehends ideas. It involves all aspects of perception, thinking, reasoning and remembering. 
Mastermind is a comprehensive approach to delivering key nutrients which contribute to brain and cognitive function, mental performance and nervous system function.
The product is a 100% natural formulation, containing no sugar, instead using a natural sweetener called Steviol Glycosides.
Calories: 6.09 kcal per 4.51g sachet
✓ We're Here To Help!  0345 60 61 301 Mon-Fri (10am-4pm)
✓ FREE UK SHIPPING ON ALL ORDERS OVER £30!
✓ 5* Reviews Our Customers Love Us!
Mastermind Food Supplement contains the following ingredients:
Choline  – Contributes to normal homo cysteine metabolism
Vitamin B12 – Contributes to normal energy yielding metabolism as well as normal functioning of nervous system and reducing tiredness & fatigue.
Zinc – Zinc contributes to normal DNA synthesis as well as normal cognitive function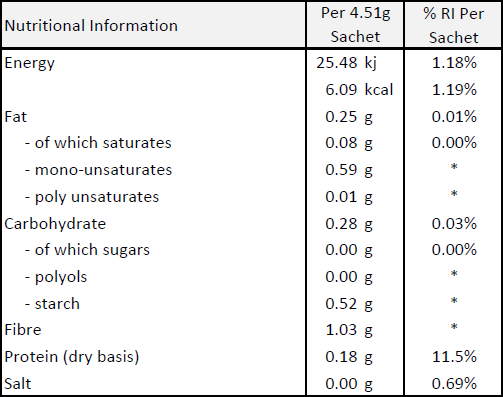 Here are the guidelines when taking Mastermind Brain Supplement
Mastermind comes in a daily sachet, 4.51g.  Empty the contents of one sachet into a glass.  Add approximately 300ml of water or your favourite juice and stir to dissolve.  300ml of water is only a guideline, if you prefer to use less or more liquid that is absolutely fine, its a personal choice

We recommend that Mastermind is consumed first thing in the morning before food.  Once consumed it is advisable to wait 30 minutes before taking a drink or eating.  Waiting gives your body the time to absorb all the valuable nutrients contained in each sachet.


Mastermind can be taken at the same time as Revive Active super food supplement.  Add both supplements in the one glass with water or juice, stir and consume.
Busy professional 28th December 2016
I am a busy professional age 39 and I found that when I was going through a stressful time in my life that my concentration levels were extremely poor and I had difficulty remembering details. This really upset me. I read about Mastermind and decided to try it out, I have never looked back. For me I noticed results in a matter of days. I find I am so much sharper now and I will continue to take it. I highly recommend this supplement.
---
Recommend this product to a friend or loved one
You will receive 400 Reward Points when your friend spends £30 or more on their order.
Your friend will get £4 off their first order.
LOGIN TO REFER YOUR FRIEND