The Omega | Vegan EPA DHA Liquid | Cymbiotika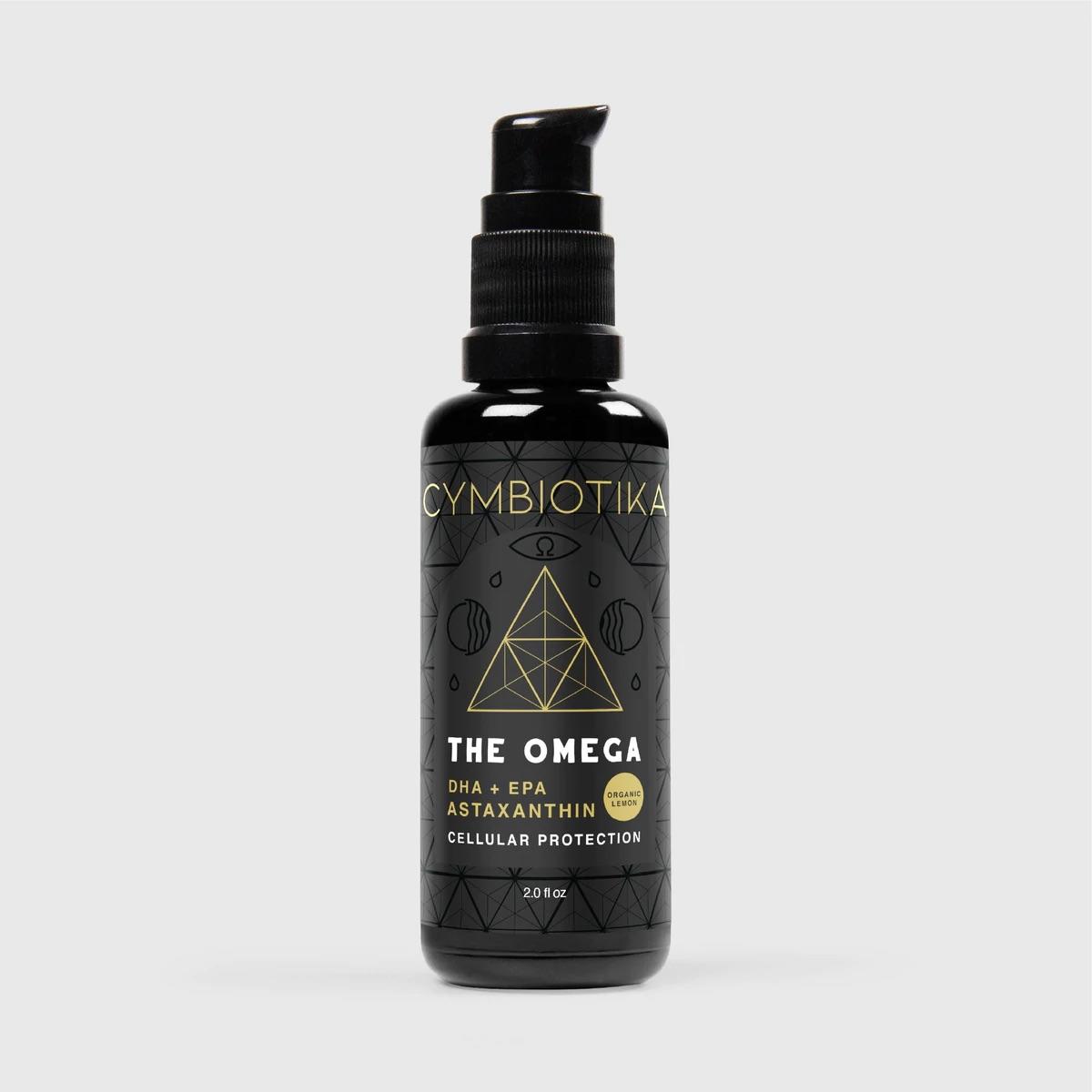 ---
Recommend this product to a friend or loved one
You will receive 400 Reward Points when your friend spends £40 or more on their order.
Your friend will get £4 off their first order.
LOGIN TO REFER YOUR FRIEND
by Cymbiotika
Code: CYM1A1
Description

Ingredients

Usage Guide
With over 20,000 published scientific studies released since the 1970s, omega-3 fatty acids are the most studied substance on the planet second to aspirin. Modern biology has identified that our brain, eyes, and central nervous system are constructed mainly of DHA, making it a critical nutrient for optimal health at all ages. 
This supplement is believed to hydrate the skin, balance hormones and Omega-3 fatty acid ratios, and decrease blood pressure while balancing cholesterol levels. The Omega supports brain, vision, heart, and lung health, supports fertility, child development, and supports neuroprotection. 
Organic Lemon Flavour | 30 Servings Per Container
Docosahexaenoic Acid (DHA): Extracted from a wild heirloom strain of algae from Nova Scotia and cultured in a GMP organic certified facility. DHA is considered one of the most critical nutrients for the brain, eye, and heart health. 
Eicosapentaenoic Acid (EPA): A long chain Omega 3 known as the "anti-inflammatory" Omega. Well-known in the medical communities and believed to help prevent strokes and heart disease.
Sea Buckthorn Oil: The only plant to offer all 4 Omega Fatty Acids, 3-6-7-9! Our Sea Buckthorn oil is cold-pressed and loaded with vitamins and minerals. Sea Buckthorn is so powerful; it has been used for thousands of years to help heal skin wounds, sunburns, and premature wrinkles. It is believed to promote skin and organ elasticity and protect against dryness and is loaded with vitamin E and quercetin, the perfect food.
Icelandic Astaxanthin: This strain of algae is called Haematococcus Pluvialis and is sourced from pristine waters in Iceland. Astaxanthin is considered a powerful antioxidant with broad health implications. Unlike other antioxidants, Astaxanthin never becomes a pro-oxidant. Considered the perfect nutrient for cellular protection, helping to restore healthy vision, and top athletic performance.
Phosphatidylcholine (PC): A high concentrate phosphatidylcholine from sunflower lecithin. Traditionally used to support brain and liver health, and help lower cholesterol levels. PC increases the neurotransmitter acetylcholine in the brain, which is then believed to enhance the absorption of DHA across the board.
Evening Primrose: Contains essential fatty acids known for boosting the immune system, balancing female hormones, and improving overall skin health.
Other Ingredients
MCT Oil: Cold-pressed coconut oil. Our MCT contains a powerful and essential fatty acid that fights yeast and bacterial growth and has been 3rd party tested to ensure purity. Contains zero mycotoxins.
Monk Fruit: Derived from the fruit luo han guo, native to northern Thailand. This sweetener alternative is considered safe for those who have insulin sensitivity or on a sugar-free diet. Monk fruit is believed to be a powerful prebiotic supporting a healthy bacterial balance in the digestive tract.
Lemon Oil: Uplifting and cleansing for the mind and palate. Our lemon essential oil is high in terpenes, which provide the perfect defence against bacteria while simultaneously creating a flavour that we think you will love!
Dosage: 14 pumps (2ml)
Shake before use. Pump desired dose onto a spoon or directly in the mouth. Consume any time of day.
Can be taken every day, on the rise, or at night. We love to take The Omega on its own with our first meal of the day.
Pro Tip: We recommend taking an extra dose before and after any sun exposure to nourish and protect the skin.
Store: in a cool, dark place or refrigerate after opening. Do not freeze. Avoid oral contact with the pump dispenser to preserve freshness.